Fresh air and green space
The Trust's grounds, once known as 'The Park', extend over 31 acres.  About two thirds of this is mown grassland and pitches and the rest is woodland.  There are many ways to use and enjoy the space, light and openness.  
Relax
For casual use by residents there are excellent opportunities for dog-walking, jogging, picnicking or just strolling about.  Near the 'picnic tree' (next to the car park) is 'Loolabells' outdoor kitchen with outdoor seating and tables where you can enjoy a drink or snack.   We are proud to report that a recent Guildford Borough Council survey of playgrounds in the borough assessed our KGV playgrounds at 'Gold'  level – one of only ten in the whole borough to achieve this rating.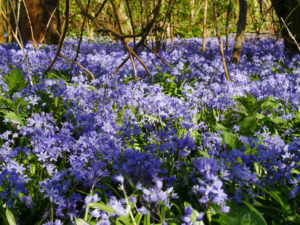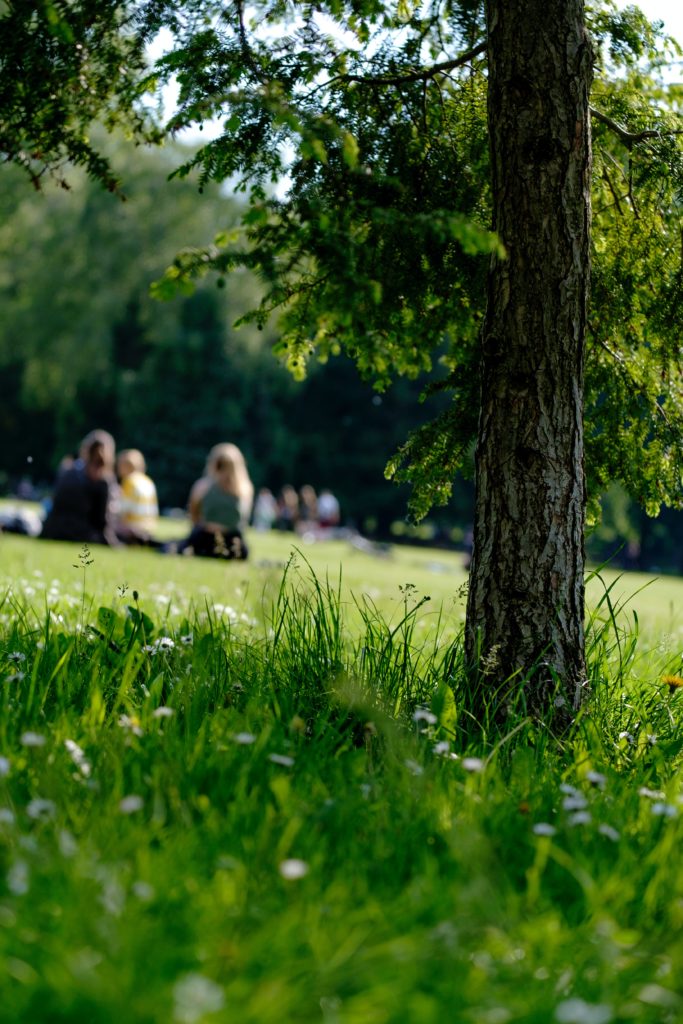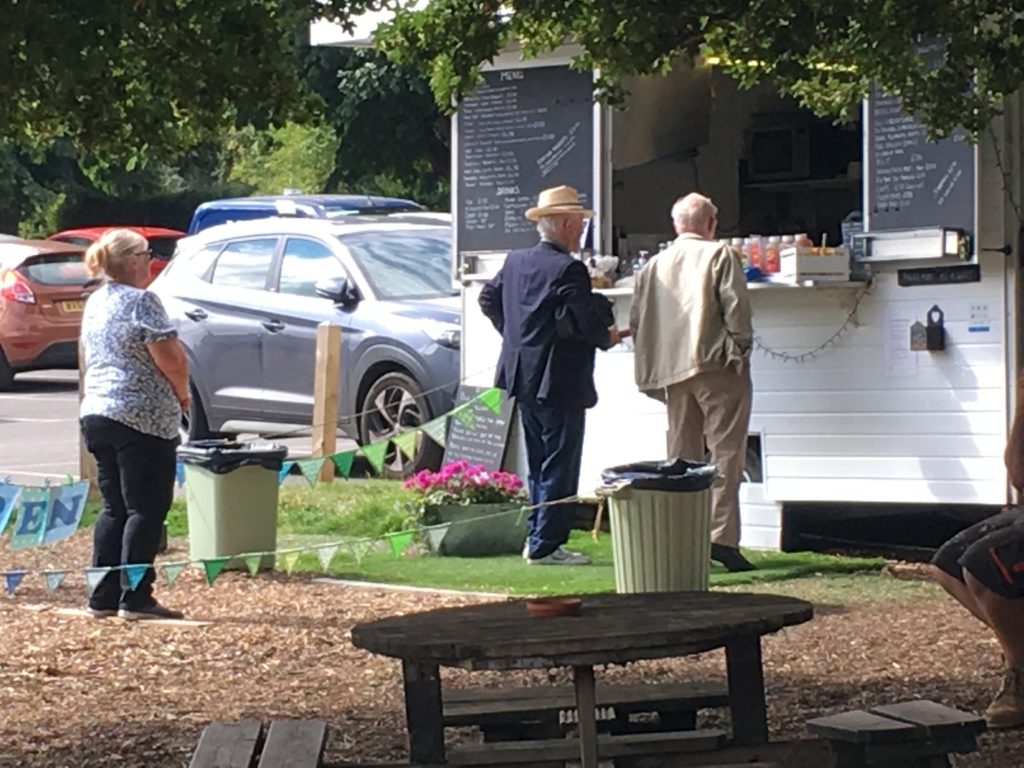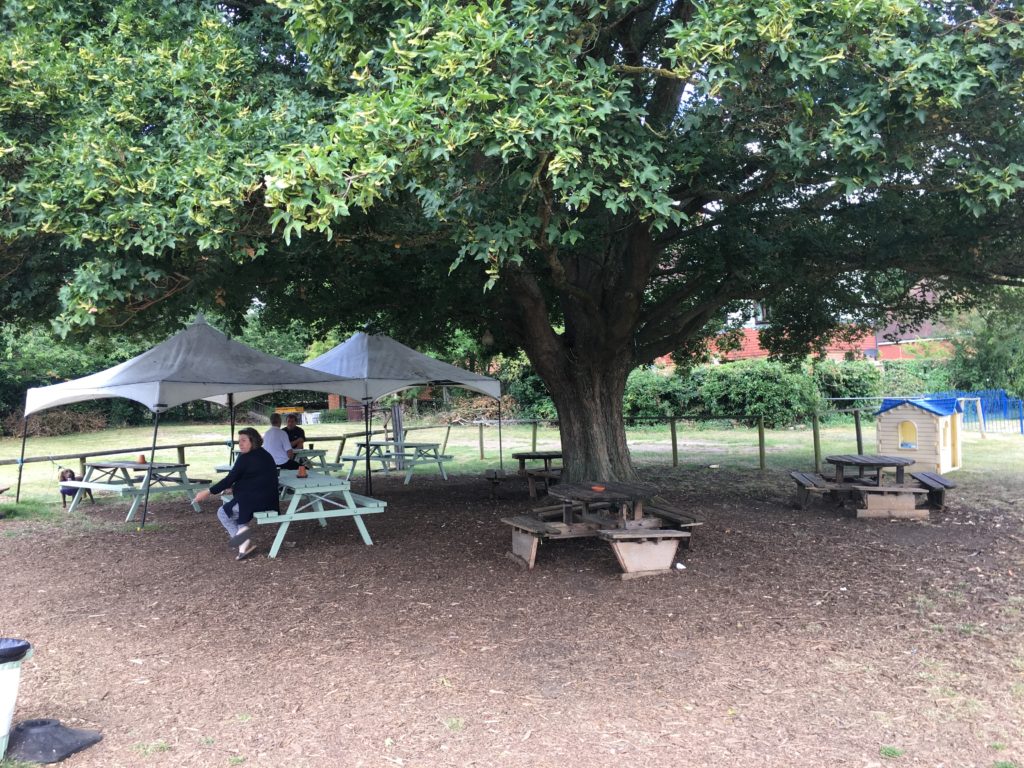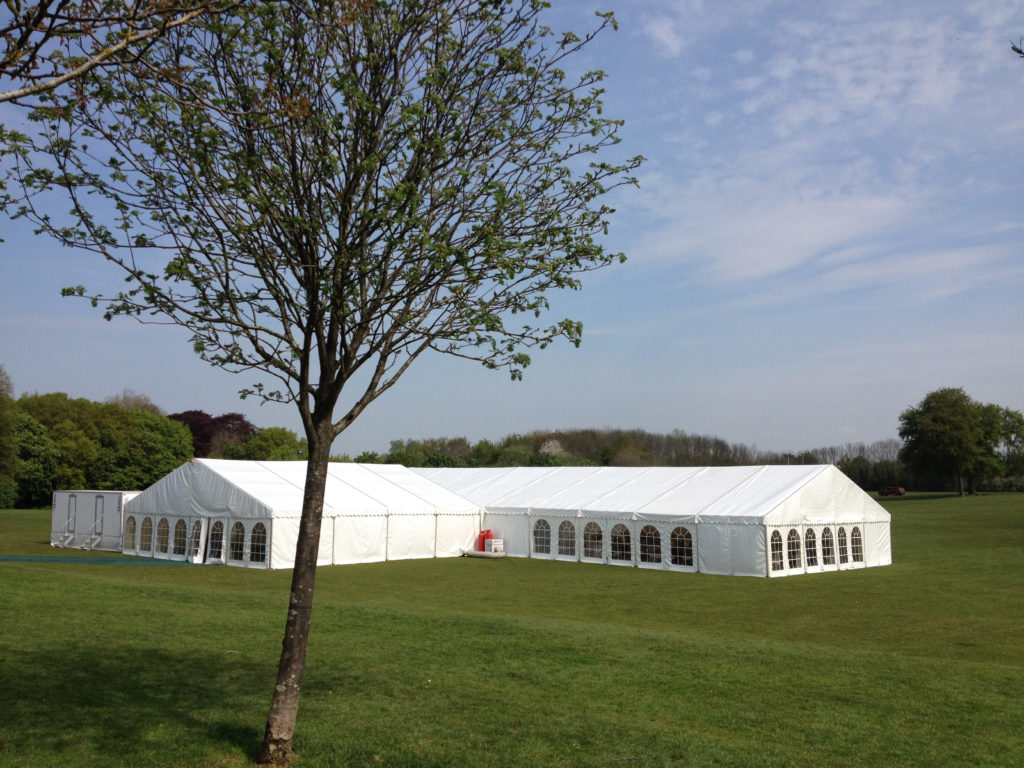 Stage an event
The open grass area is  as big as a showground and ideal for grand scale open-air events such as shows, concerts, theatre, fetes, fun days, festivals, Triathlons, charity events, dog shows, summer-school adventure days and so on.  If you would like to hire them for one of these purposes or similar, please contact the Administrator.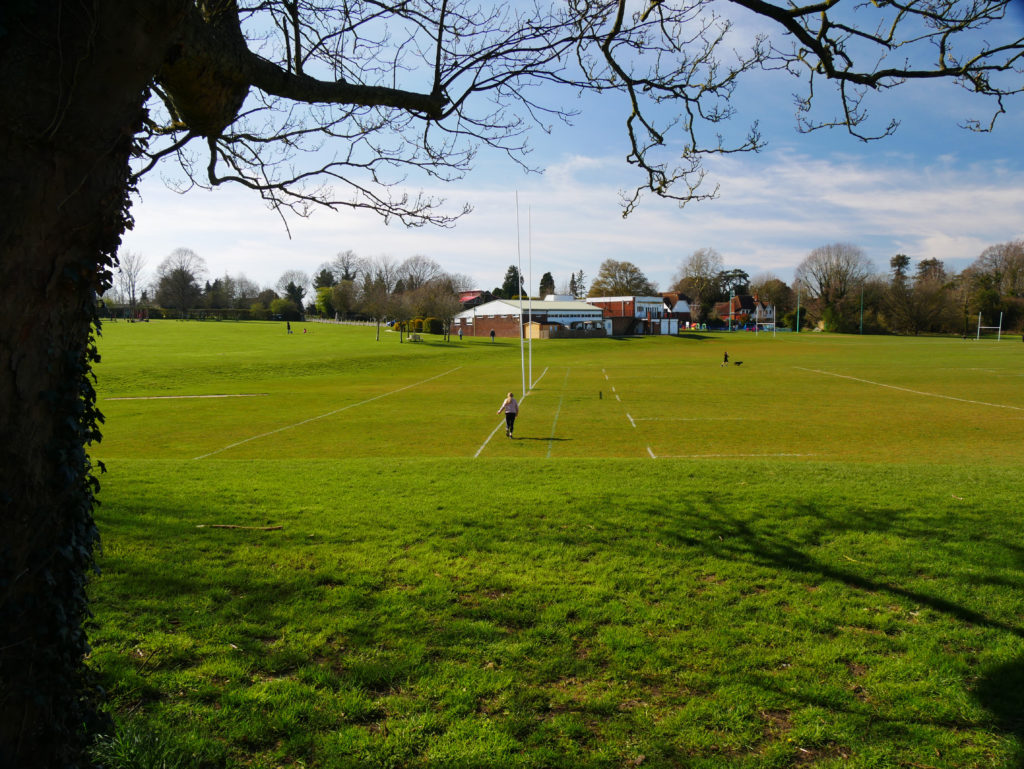 Play …
Not one but two playgrounds and plenty of space to run about
A little way beyond the picnic area is a fenced playground for very young supervised children, whilst in the south-west corner of the grounds there is an open playground for older children with swings, slides, cargo nets and so on.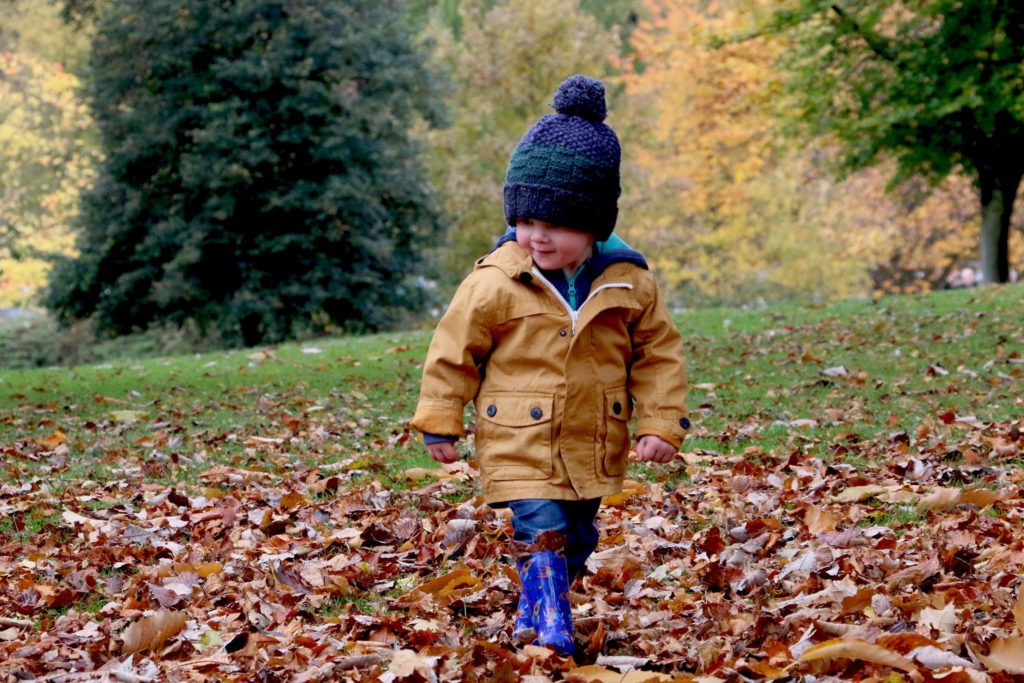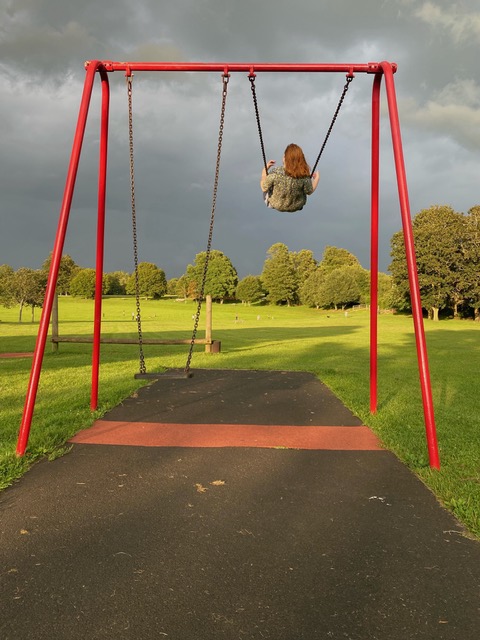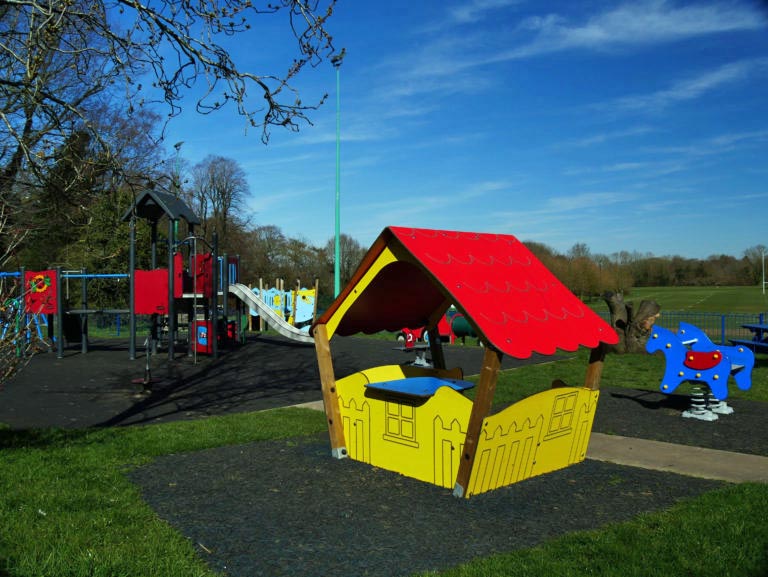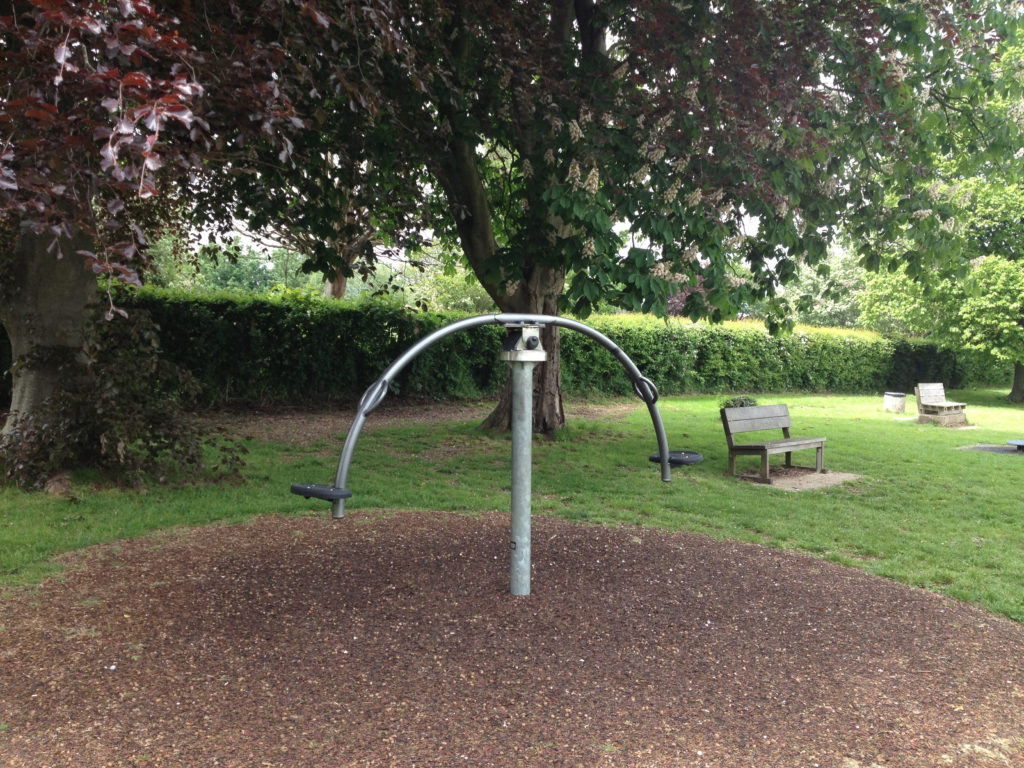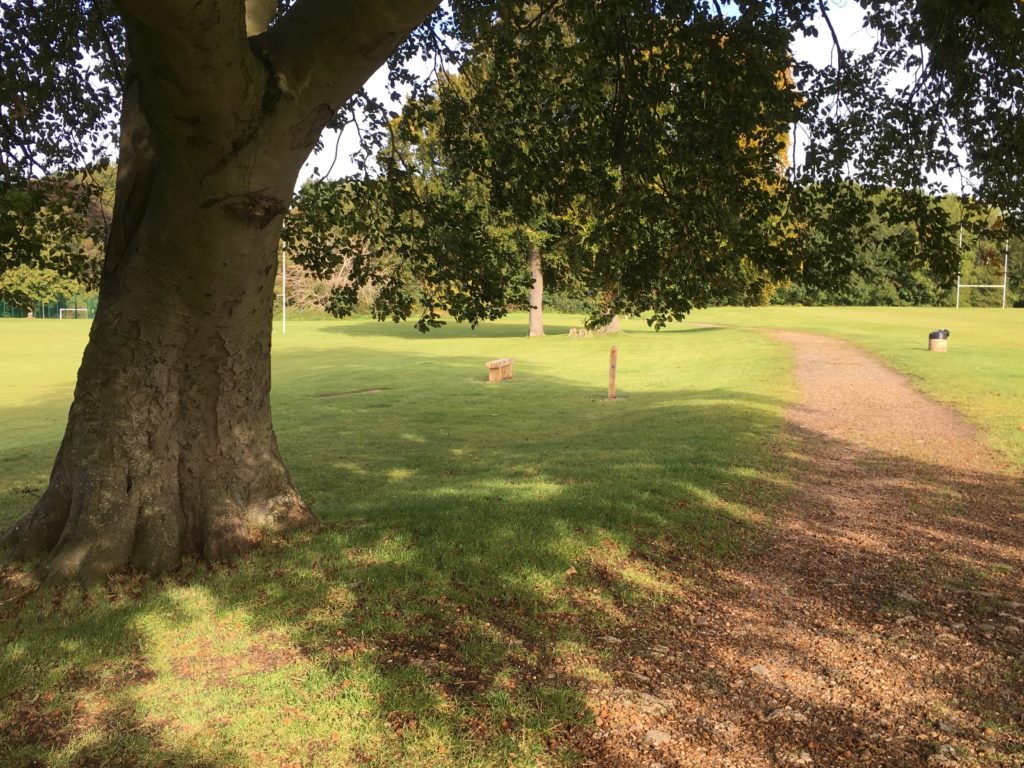 Fitness for families, joggers and walkers
If you want a gentle stroll or are aiming at a more focussed regime, you can gain a sense of achievement from the 1km and 2km fitness routes.  English oak posts mark every 100m.  This makes it easy to check your progress and step up your goals: run 100m, then walk 100m, if you wish.  Benches are strategically placed!  The loops take in a variety of scenery around the KGV grounds passing as they do over grassland, paths and woodland tracks.  The start/finish point is at a noticeboard beside the southern side of the Hall (the one nearest the A246).  You can download the plan shown alongside from here.
Adult fitness
Near the playground are a number of outdoor adult fitness machines, freely available for use.
NB if you are using KGV facilities for your fitness training business, or dog walking business, please contact us to arrange terms.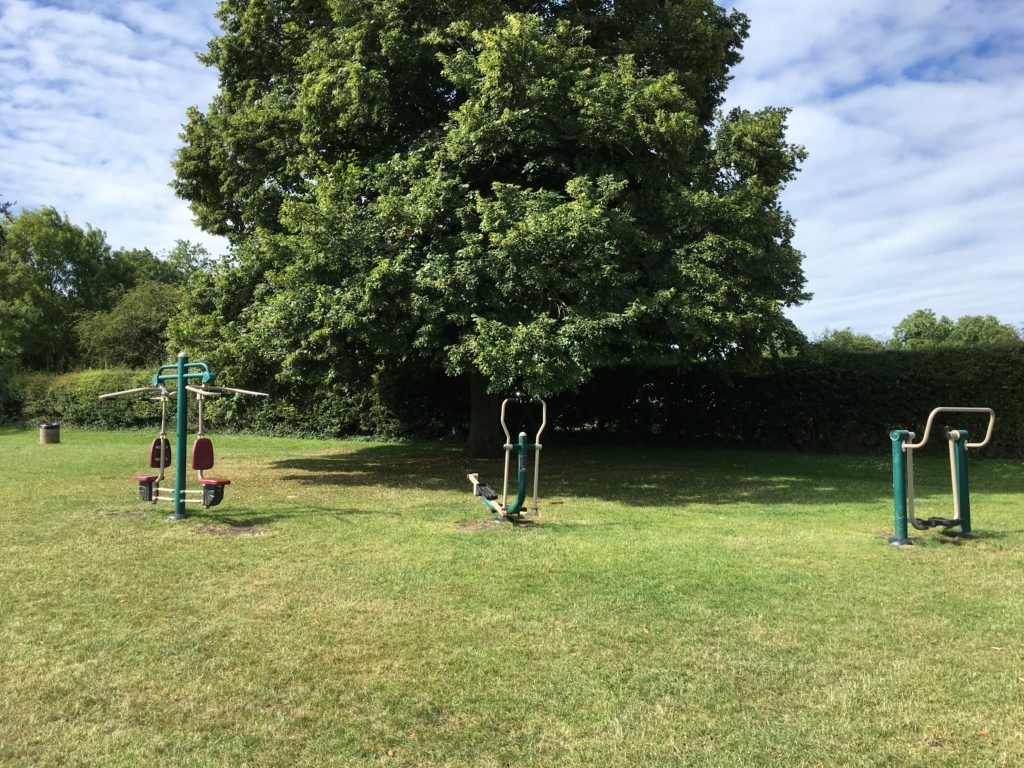 Maintenance of playground and adult fitness equipment is very costly.  Much more often than we would like and with the greatest regret, we have to take items out of use for Health and Safety reasons until we can afford to repair or replace them.  If you feel you could generously contribute to the costs of repairs or replacements, we would be delighted to hear from you.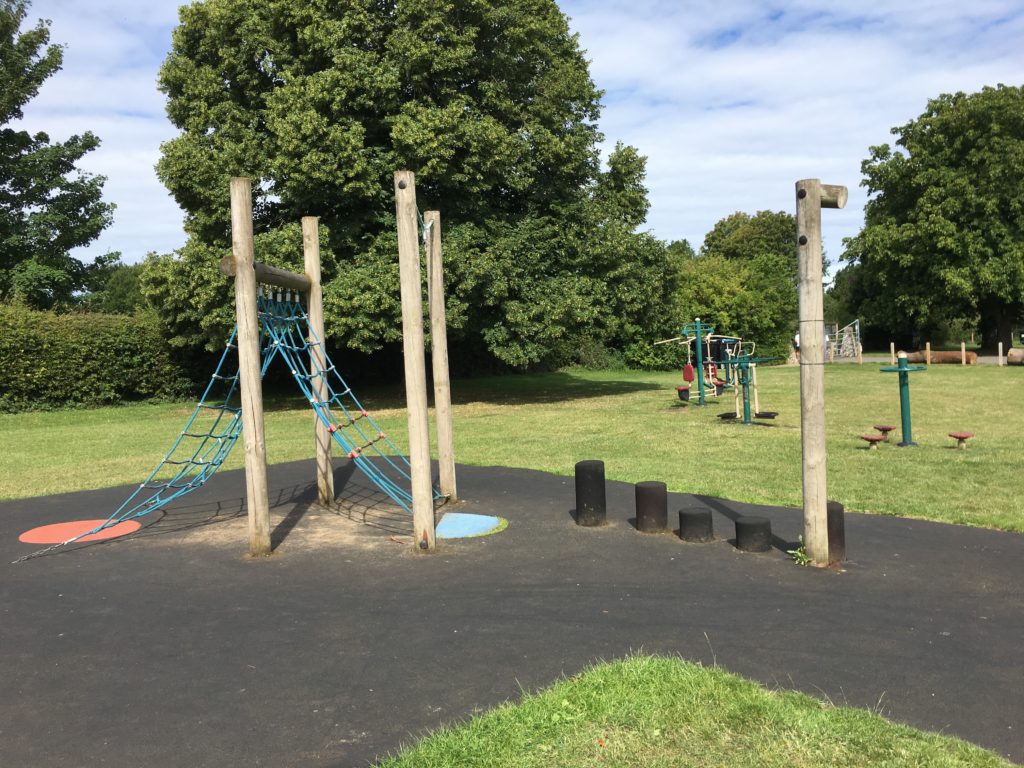 SAFETY NOTE
Please be aware that for everyone's safety and convenience, the following are strictly forbidden on any part of the grounds including the car park:
The bringing in of glass, whether bottles, drinking glasses or any other form
Barbecues, fires or fireworks, unless with the express prior written permission of the General Manager
The leaving of dog waste anywhere except in one of the several dedicated bins 
The riding of pedal cycles or scooters – these must be walked
The driving of any horse-drawn vehicles or motorised vehicles, unless with the Manager's express prior permission
Parking overnight 
Bringing into the site any vehicle which does not have full tax, MOT and insurance
Parking for purposes other than the use of facilities at KGV.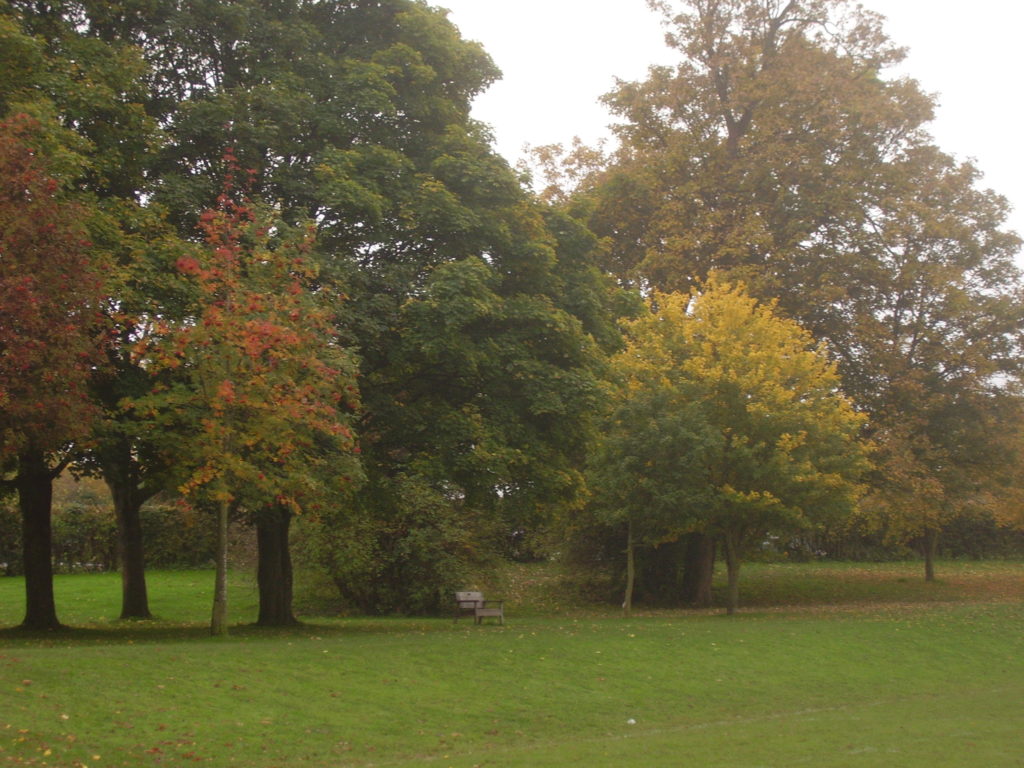 An historic photo from 1965 showing the extent of the grounds and the grass amphitheatre. The occasion was the Benefit Match for Michael James Stewart of Surrey County Cricket Club